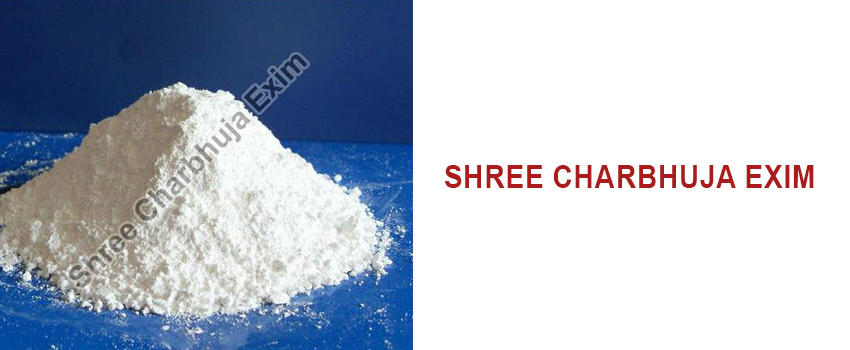 Those who are connected with numerous industries like ceramics and glassmaking, surely know what Sofa Feldspar is. It is nothing but a special type of mineral that is mostly utilized to manufacture various glass and ceramics items.
Here in this article, we will describe the major information about feldspar, its structure, qualities, uses and applications for which they remain in demand and can be easily acquired from miscellaneous soda fields powder exporters in Jaipur.
What is Soda Feldspar
Soda Feldspar is mainly a neat white-colored rock-forming mineral that contains sodium, aluminum, and silica along with some potassium and calcium. Half of the earth's bottom is constructed with this Soda Feldspar. No existing elements have the appropriate formula exhibited here. They all retain some K2O and small percentages of other adulterants.
The minerals of Feldspar are extensively found in igneous and metamorphic r that are circulated across several locations of the world. These minerals are such crucial elements of these rocks that the category of many rocks is dependent on the feldspar mineral quantity.
Types Of Feldspar
When it comes to the matter of the types of feldspar, it is important to note that feldspars are divided into two major groups, which are potassium feldspars and plagioclase. Both forms of felted spars contain two apparent cleavages and multiple colors that coincide. Especially, plagioclase has small apertures on one of its cleavages, which are generally known as striations.
Physical Qualities of Feldspar
● Most of the minerals that are found in feldspar have two ways of precise cleavage which divide at almost right angles.
● Not only do they contain a similar angle of predilection for their cleavages, but they also have comparable Mohs toughness and particular gravity.
● Most feldspar minerals retain a specific gravity in the 2.5-2.8 range, while their Mohs hardness drifts from about 6 to 6.5.
● Additionally, all feldspar minerals have a vitreous luster that is generally pearly. This is an outstanding means of recognizing feldspar minerals.
● Feldspars are more likely to have a brittle-to-ductile transition in the 700 to 800 °C range. This is incredibly lower than many of the substances with which they are assorted, and hence it often functions as a flux.
Uses and Applications
Due to its high aluminum and alkali content, feldspar is used on a large scale in numerous industries like glass, ceramic, porcelain, bone china and earthenware, paint, tires, and many more. Here we are discussing some of the major applications of feldspar for which it is largely ordered from soda feldspar powder exporters In Jaipur.
Glass
The sector in which field spar is utilized the most is none other than the glass industry. The glass and ceramic industries are the leading customers of feldspar and are responsible for 95% of total feldspar consumption.
Feldspar is considered one of the primary raw elements in the production of glass for its extraordinary quality to function as a flux. As a fluxing agent, it not only curtails the temperature of the mixture but also helps to maintain the consistency of the newly made glass at the exact and proper range.
Ceramics
Apart from clay, another crucial ingredient in effective ceramic production is none other than feldspar. Since feldspar doesn't have a specific melting point, it dissolves gradually throughout many temperatures. For this extraordinary benefit, it stimulates the melting process of clays and quartz. It also permits modulation of this critical phase in the entire production method.
Fillers
Apart from glass and ceramics, feldspar is used as a filler in the production of paints, rubbers and plastics. Feldspar has reliable pH, high chemical passivity, nice dispersibility, attractive refractive index, tolerance to icing, elevated hostility to friction, and low density which make it a perfect filler agent.
Porcelain
Feldspar is also a very necessary element in making porcelain along with kaolin and quartz, which is a form of silica. Due to its fluxing capabilities, feldspar is used majorly in producing porcelain.
Enamel
In the production of enamel glazes, feldspar enriches the aesthetics of the final product by assuring that there are no fallacies in the final product. It is beneficial for the production of sanitary ware, ceramic tile glazes, tableware, giftware, electrical, and enamel fruits.
We hope this article will help you to obtain the primary knowledge about fel dspar powder.